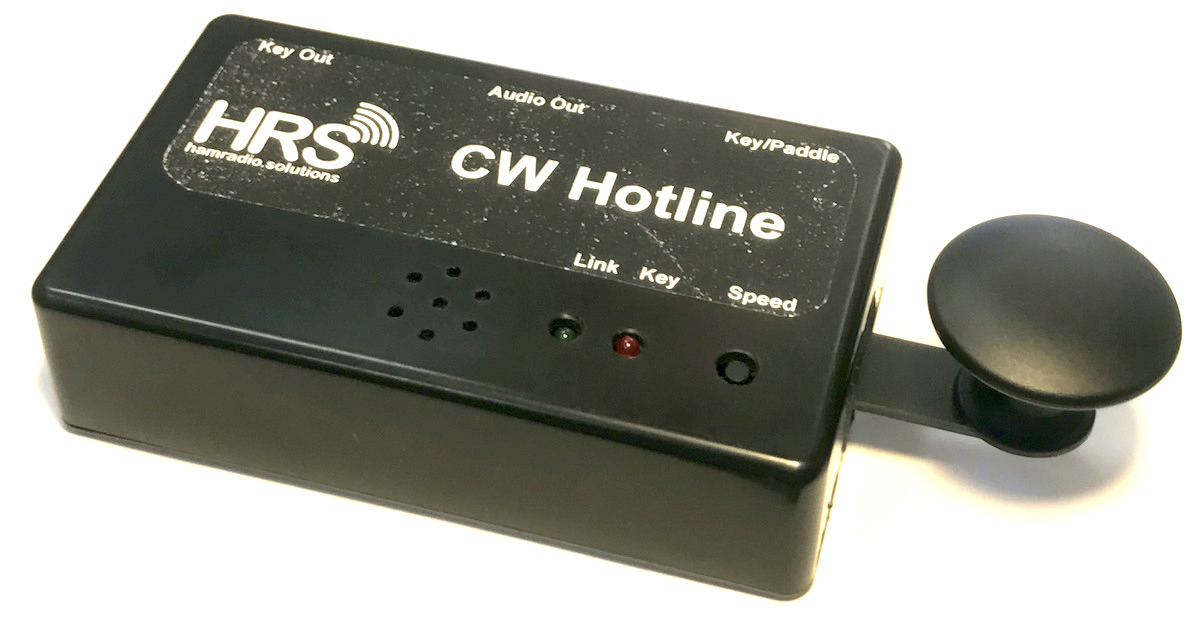 Ham Radio Solutions is pleased to announce CW Hotline, a WiFi connected CW tool. CW Hotline was designed to provide a way to key a remote radio station in CW mode, but can be also used as a private Morse code link to friends. Think "The Bat Phone" for CW. It is available with either a built in straight key or paddles, or neither if only external keys will be used. Once it is configured with the local WiFi information, just power up, it will link with selected peers and be ready to send and receive.
CW Hotline features include: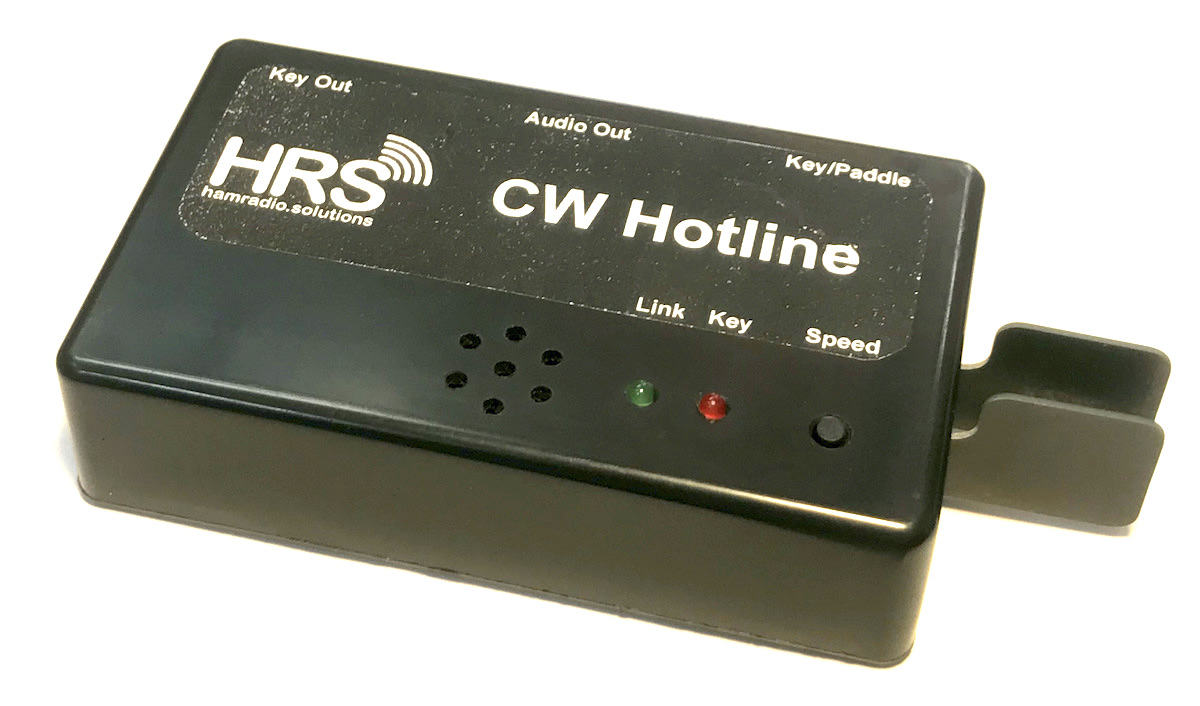 A remote CW station keying solution with low latency (2 units required)
A dedicated Morse code channel for remote friends to communicate and practice
A stand alone Iambic keyer with built in paddles
A code practice oscillator with built in straight key
Choose at build time to install paddles or straight key. Kit includes parts for both.
Jacks for external key or paddles, amplified sidetone speaker, and transmitter keying
LED indication of link status and keying
CW Hotline reproduces the timing and "fist" of the sender


Compatible with VBand Internet CW website and can remove all local latency
Settings adjustable via WiFi or serial
Powered via 5V Micro USB cable
Available as a simple kit with all through-hole components
CW Hotline Assembly Manual v0.51 (Current)

CW Hotline Assembly Manual v0.4 (Beta Version)

CW Hotline User Manual

CW Hotline Case Drilling Template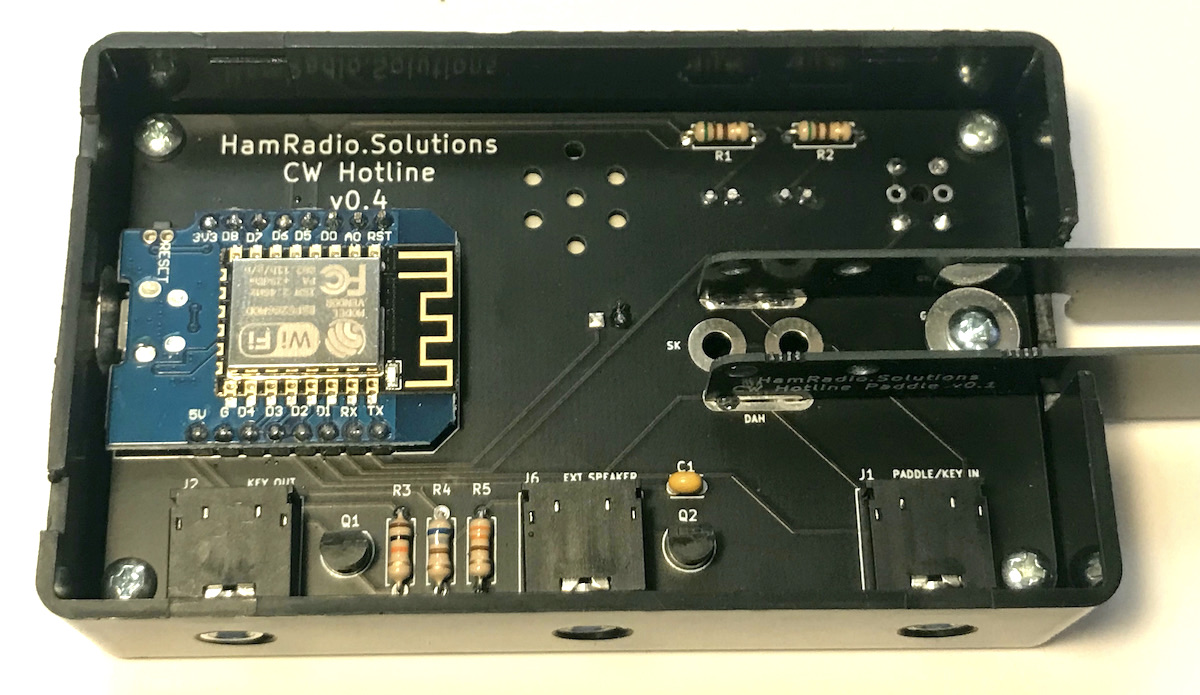 Download our
OpenSCad/STL files
to 3D print your own CW Hotline case.
Bob, WO6W
and
W7HLO
have also designed 3D printable cases.
You can join us, along with many other users, on our
Discord Server
.
Check out the
Feb 2023 QST article
on CW Hotline.
Check out the YouTube videos about CW Hotline from
Red Summit RF
&
HAM Radio For Non-Techies
Buy CW Hotline
Choose US or international shipping. International shipping includes CA, EU, UK, IN, MX, JP, PH, and AU. All other shipping destinations please contact us before ordering.
| Kit $50 USD + shipping | Built and Tested $100 USD + shipping |
| --- | --- |
| | |